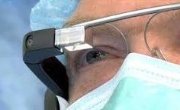 With more than 20 years experience in the UK's leading agencies, media and publishing companies, Sollo Marcomms is uniquely positioned to offer the full mix of marketing services particularly to the Healthcare B2B sector.
Sollo Marcomms – specialist healthcare sales, marketing and communications consultancy/agency; offering a full range of marcomms services on a project, retainer or outsourced basis.
Specializing in digital communications such as e-marketing, social networking and the outreach of e-content.
Management and training of sales and marketing executives including team leadership.
Graduate – Squared Online Certificate in Digital Marketing in association with Google

Current clients include healthcare vendors, publishers, e-learning providers, events companies and thus far a variety of projects planned, implemented and undertaken on clients' behalf through a mix of digital marketing and traditional marcomms activities.
Work History and Experience
Sollo Marcomms; Director (2012 – present)
Owner/manager of specialist healthcare sales, marketing and communications consultancy/agency; offering a full range of predominantly digital sales and marcomms services on a project, retainer or outsourced basis
Touch Medical Media (Touch Group Plc); Head of Marketing (2010 – 2012)
Plan, devise, implement, manage and execute the global marketing and communications strategy for healthcare publishing, media, events and communications company Touch Group; and its digital and print portfolio of media channels ranging from journals, books, e-books, websites, reports, BI, products, services, digital platforms; and in house MedEd and Medcomms services through predominantly digital, social networking and but also traditional marketing activities
E-Health Media www.e-health-insider.co.uk; Sales Director (2006 – 2010)
Management of (digital) media sales team and personal sales of all UK and European revenues (digital advertising/marketing solutions and event) of core portal www.e-health-insider.co.uk, events and BI brand extensions including, launch of EHI Live conference & exhibition, EHI Awards, Careers Fair, bespoke conferences, round tables, webinars, reports, EHI Intelligence service, research and surveys amongst a full media portfolio offering to health IT vendors and public sector health bodies. Account management of key industry accounts, healthcare providers and society/association stakeholders and partners.
Emap Healthcare; Group Sales Manager (2004 – 2006)
Management of team of 6 selling print, event and digital inventory advertising, advertorials, sponsorship, exhibition space, promotions, online advertising, reprints and inserts across the Emap Healthcare portfolio of Nursing Times, Health Service Journal, Journal of Wound Care, Therapy Weekly, Professional Nurse and their respective websites, conferences and Awards and brand extensions
Reuters magazine, Redwood; Advertisement Director (2002 – 2003)
Running a small sales team, responsibility for management and all advertising sales to exceed budgeted revenues
Daily Mail Ski & Snowboard Magazine & Shows, Daily Mail Group; Associate Publisher (1995 – 2002)
Responsibility for all magazine revenue streams (advertising, circulation, list sales, subscriptions, reader offers) their respective teams and relevant sales promotion
Audio Visual and Broadcast magazines, Emap; Sales Executive (1992 – 1995)
Responsible for advertising sales to nominated agencies and client categories
Mountain Biker International, Northern & Shell Ltd; Classified Sales Executive (1991 – 1992)
Responsible for classified advertising sales
EDUCATION
Manchester Metropolitan University (1989) BA (Hons) Economics
Feel free to see my work history and to connect with me at uk.linkedin.com/in/sergeisollo/
Please contact us for more information, we would be delighted to discuss your marketing and sales requirements.